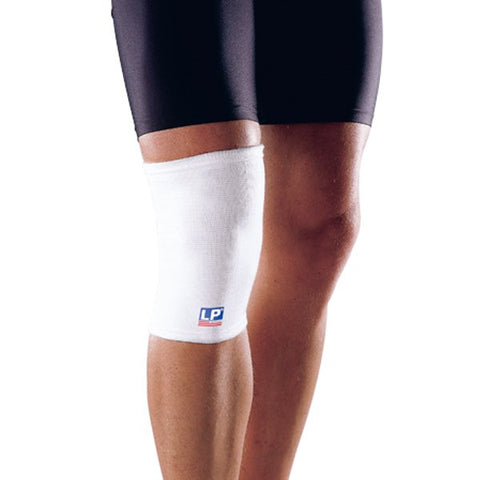 ELASTICATED KNEE SUPPORT SLEEVE LP601 -
- Provides general compression to the knee
- Keeps the knee warm
- Ideal for arthritis sufferers
- Comfortable soft material
LP 601 Elasticated Knee Sleeve offers warmth, compression and support to minor knee injuries. Helps prevent further injury to the knee while continuing regular activities. Made of quality, durable surgical elastic this is popular for arthritis and those with overuse injuries. 
A simple yet effective knee support, with no complicated metal hinges or supports, comfortable and easy usage, thus excellent for any minor or low level type of knee injury.
For general strains, twists or swelling, this helps to reduce pain and inflammation. Arthritic knees would benefit by keeping the area warm, and prevent the seizing up of the joint with this sleeve.
If you have swollen knees, due to bruising or overuse injury, this is perfect to help provide compression, and disperse the excess liquid in the knee, and keep the swelling and pain down.
For the correct size, measure around your knee cap with a flexible tape measure while standing on that leg.
| | |
| --- | --- |
| Size Chart | Knee (inches) |
| Small | 12-15 |
| Medium | 15-18 |
| Large | 18-21 |


---
We Also Recommend